Are you an experienced painter/paint store employee with an interest in working for GR Mitchell? We're looking for someone with your skillset to assist our management team at our True Value hardware store. You'll head our paint department that services both homeowner and contractor customers. Minimum of 32 hours per week. Located at 14 Beaver Valley Pike, Willow Street, PA 17584.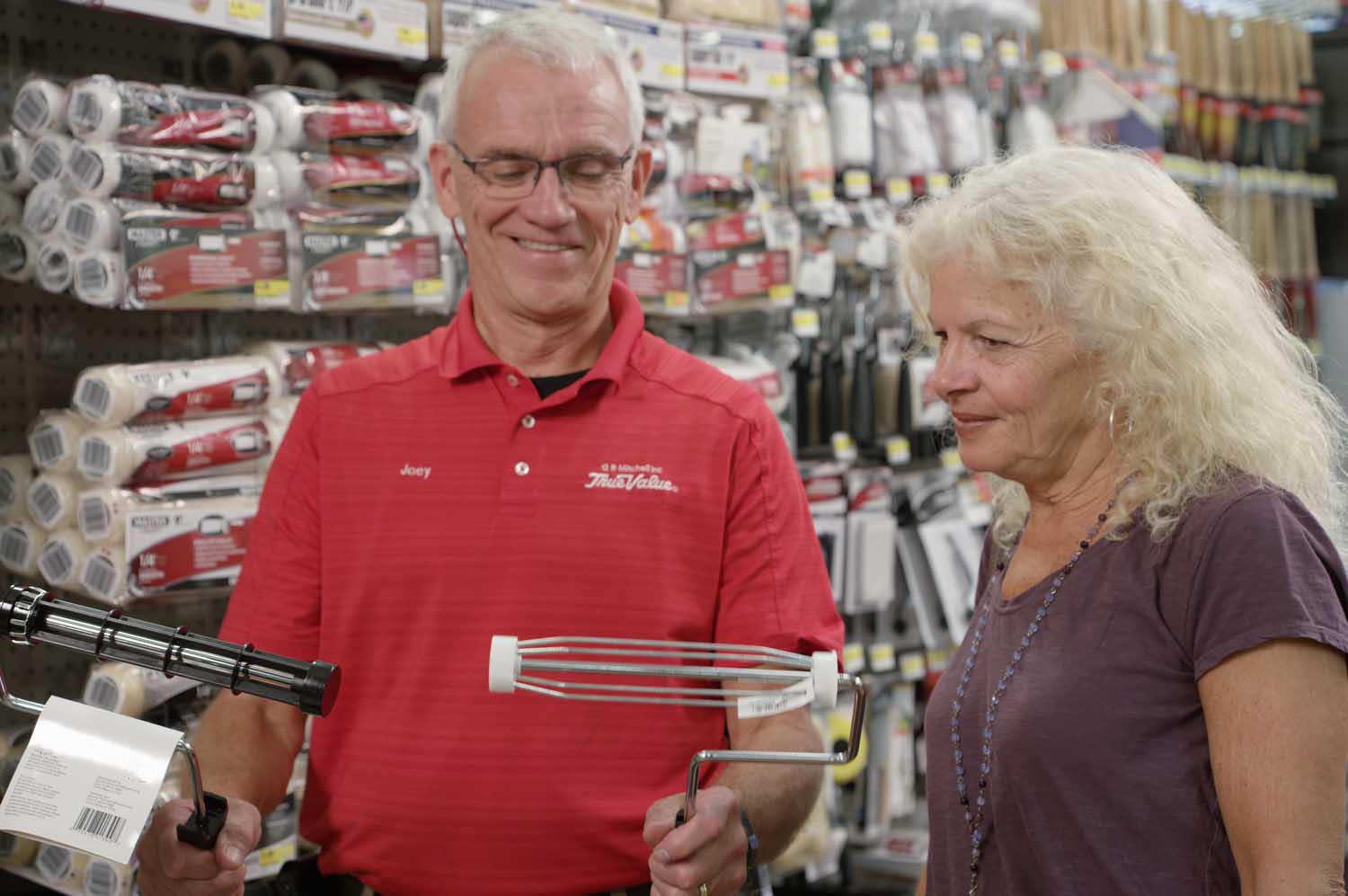 Duties & Responsibilities
Act as our paint expert; advise customers on the right tools for the job, reach out to local painters for commercial products, mix/tint paint and stain, organize and stock department with in-demand products
Greet customer in retail sales store quickly and cheerfully.
Open and/or close the store independently on various days of the week.
"Check out" customer with merchandise at cash register. Requires use of Windows-based computer.
Provide merchandise support in store to include: check-in & stocking of merchandise, maintain organization of store, reset displays and make merchandising labels, signs, etc.
Provide customer service in store to include: loading merchandise in customer vehicle and setting up deliveries.
Answer incoming calls to help customer and/or direct call to another employee or department.
Position includes weekend and evening hours.
Ability to drive, stand for long periods of time, climb stairs, life up to 50 pounds, and move heavier objects.
Benefits Include
Health, dental, & vision insurance
Holiday hours and vacation days
401k after one year of service
Potential Bonus Pay
Employee discount
Opportunity to advance into management position
Location
14 Beaver Valley Pike, Willow Street, PA 17584
Posted
January 27, 2022
Apply Today
Download An Application
and submit it in person at our Willow Street location or upload using this form. You can also fill out our online application below.
Fill Out Our Online Application
GR Mitchell, Inc provides equal employment opportunities to all employees and applicants for employment and prohibits discrimination and harassment of any type without regard to race, color, religion, age, sex, national origin, disability status, genetics, protected veteran status, sexual orientation, gender identity or expression, or any other characteristic protected by federal, state or local laws.

This policy applies to all terms and conditions of employment, including recruiting, hiring, placement, promotion, termination, layoff, recall, transfer, leaves of absence, compensation and training.