WEATHER SHIELD WINDOWS & DOORS

Weather Shield has been making windows and doors the best way they know how– by putting the wants of customers first. Today, this philosophy remains the heart and soul of everything they do. They focus on innovative and flexible solutions, clearly distinguishing Weather Shield from others. Weather Shield offers more styles, shapes, sizes and options in more product lines than anyone else in the industry. It's what drives them to design, engineer and manufacture the highest quality, most energy efficient products possible.
Vue & Contemporary Collections
The ultra-modern, VUE Collection is well matched to the custom home market, to deliver the vision of architects and homebuilders.
The VUE Collection features some of the narrowest profiles available, their direct-set windows are a slim 1-3/8″ offset to the visible glass.  Multi-slide door stiles are only 2-1/2″ wide at the interlocks and of course customization comes standard.  The Modular Frame System allows for any combination of window types to be joined together, giving you minimal obstructions and superior structural integrity. Truly created for the perfect mix of Modern and Minimalist finish.
Embracing seamless and modern design, this aluminum-clad wood collection is specifically crafted to enhance the expansive views of custom, high-end homes.
Flawlessly engineered and painstakingly crafted for those who reject compromise. Both innovative and exceptional, this collection is intended specifically to enhance the expansive views of custom, top tier homes. If your goal is to be intrigued by the boundaries of design, these windows and doors are for you. The line offers two distinct frame styles, the shadow frame, which features a recessed sash to create depth and dimension. Flush frames, that include the sash and the frame on the same plane for a cleaner, streamlined look.
A big take away from this collection is the 90 degree window pieces, add drama to the corners of your home design by opening them up to more glass. The 90° corner windows have a narrow 1 15/16″ mullion designed to give you more view and less distraction as seen below.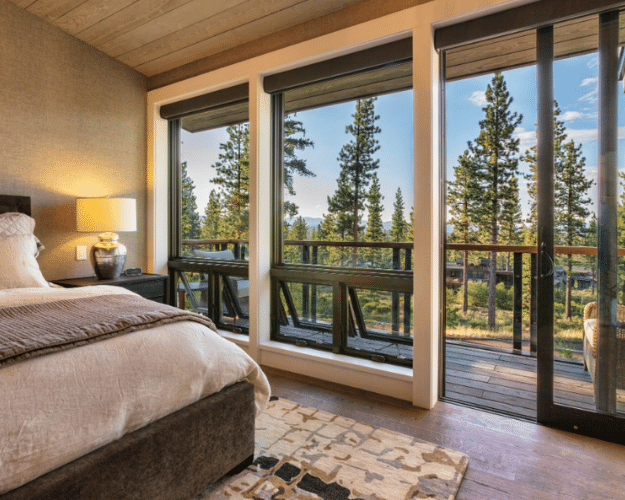 Premium and Signature Series
This collection combines timeless aesthetics with the latest advancements in energy efficiency to create an authentic, enduring look, that embodies the companies vision — and innovative design.
The Premium Series products take the founder's vision of combining old world craftmanship with modern designs and materials. This collection features timeless aesthetics along with the latest technology in energy efficiency, resulting in an end result of a broad, bold and beautiful palette to help make any design dream come to fruition.
The double hung windows in this series represent a one-of-a-kind approach to a popular choice in home design. They provide versatility to open from from the top or bottom.  Due to the series energy efficiency and robust ventilation, it has become a timeless classic.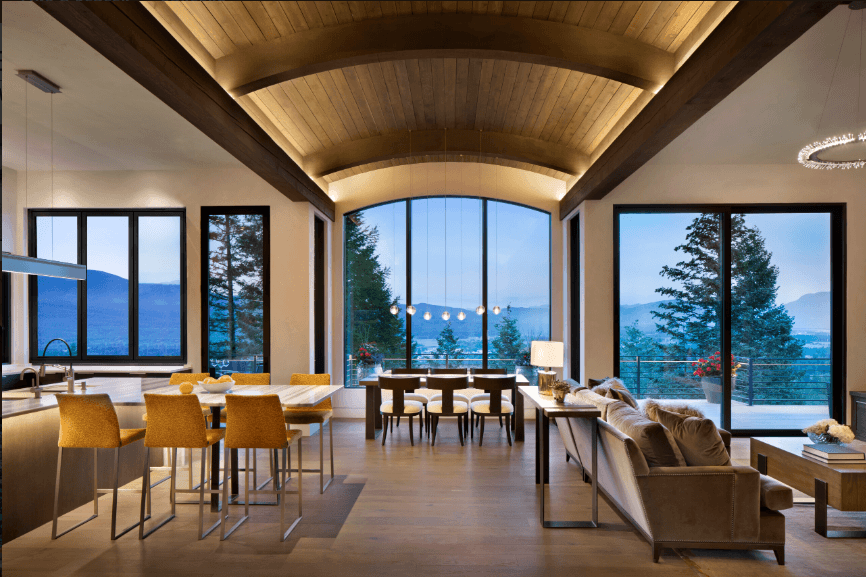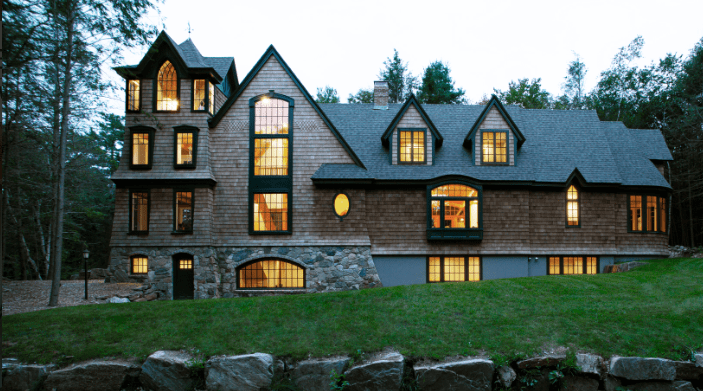 This aluminum-clad wood collection makes Weather Shield quality accessible across a broad range of popular home styles.
This Series focuses on continuous innovation, design flexibility and energy efficiency. The dedicated research and development center at WeatherShield never stops searching for ways to improve both products and processes. An extensive number of beautifully designed ENERGY STAR products sit in this line. This series mixes high quality materials with that innovation for a better end product. Choose from an impressive array of wood interiors and finishes, along with a myriad of exterior colors. Whatever the style or size, this series works at an affordable price point so your home can leave its mark on the neighborhood not your wallet.