th over 50 years in the industry Royal has developed the standard in PVC trim. With that experience in the market has come a lot of learning that includes how to make exterior trim more enduring, more affordable, and easier to install, making this product appealing to both contractors and homeowners.
Its through this tenure in the industry that Royal has created more profile and colors options than anyone else. Royal has offerings from basic to ornate and is expanding into product lines (like beadboard, nickel gap, and column wraps) that continue to enhance the design of a building's exterior without sacrificing on quality. GR Mitchell stocks the best selling trim and sheet options in our Willow Street warehouse, but with just a few days notice we have access to an expanded assortment housed nearby in Joppa, Md.
Need something a little more rare?
Royal's full product catalog
is available for special order through GR Mitchell.
SurEdge Trimboard
Low-maintenance, perfectly square, and easy to install. That's what SurEdge brings to the table in 2 finishes, smooth and woodgrain, in a wide variety of common sizes. Trimboards are shipped with a protective film that can stay adhered until installation is complete, ensuring that boards stay flawless for the final reveal.

From fascia and eaves to porch ceilings and soffits, the sealed edges create a moisture-proof layer that make this product last for decades. It's easy to machine, rip, and cut making installation easy.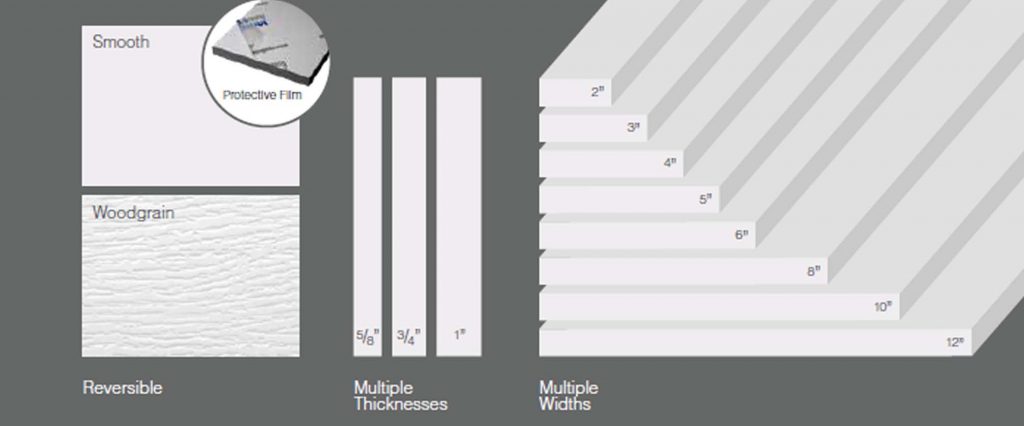 Prefinished Trim
Save yourself a (big) step and ensure a long-lasting look with color-thru cellular PVC trim boards. Available in a variety of popular sheet and trim board sizes, prefinished PVC elevates the style of virtually any exterior. Kynar® factory-applied coating makes these 15 colors highly durable, enduring year after year in any kind of weather.

Decorative PVC Mouldings
The wide array of PVC profiles and styles (literally hundreds) gives you virtually unlimited flexibility to complement, embellish, even transform exterior design. Keep it architecturally correct and match trim to what's true for each region. Tap into traditional and more extroverted decorative looks.
PVC Sheet Board
These premium cellular pvc sheets can be cut and painted, making them ideal for many exterior applications on a wide variety of architectural styles. A smooth finished surface and royal bright white color are protected with a film during shipping and install to ensure that your final project is uniform from piece to piece. These moisture-proof and mold resistant products are also backed by Royal's limited 25-Year warranty.
Lifetime Warranty
You can feel comfortable making a beautiful statement on your home with Royal trim and mouldings knowing that your buying a quality product. But, if the worst should happen and you experience an issue you're covered by one of the best warranty programs in the industry. For more details, use the link below to view Royal's warranty brochure.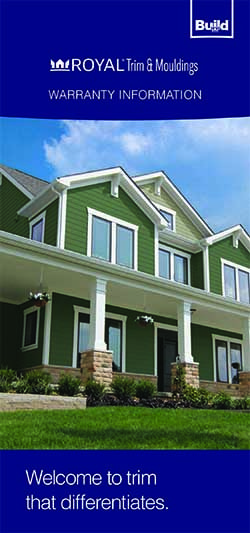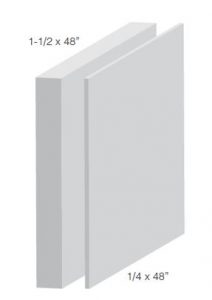 Earn a $200 Rebate & On-going Rewards from Royal
Who doesn't love free money? And being rewarded for buying superior products is a win all around. Royal is looking for long-term relationships with builders and contractors, so they're rewarding you for placing you first order of Royal trimboards and mouldings and providing perks for becoming a loyal customer.
Try Royal trim and moulding for the first time and use this form to earn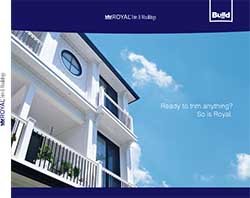 The perks don't end there. From the moment you
you start earning points that you can redeem for merchandise for your home or business. And it isn't just Royal products included in contractor rewards. A powerful portfolio of brands you're likely already buying are included, like Tyvek.