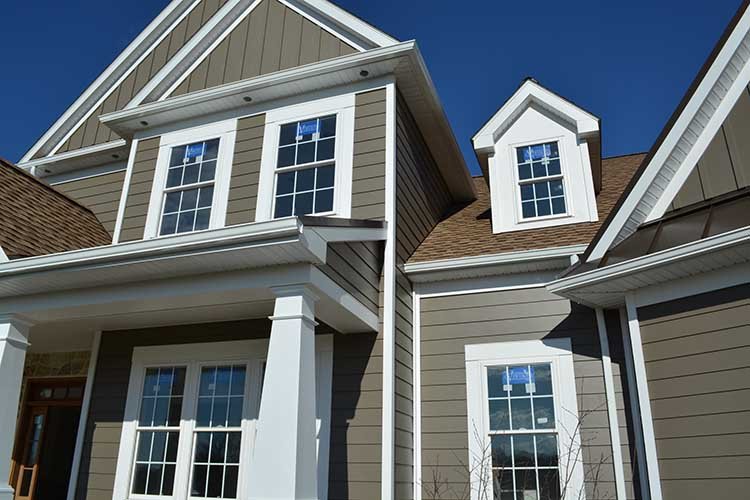 GR Mitchell carries brand name windows for home and commercial applications.
Our Willow Street window showroom lets you get a good look at the leading window manufacturers before you buy. Our sales staff can work with you to make sure you are getting the right windows for your project. As a only premier Marvin Retailer , we have Marvin showrooms in both our Willow Street and York locations. We can make sure your windows are not only beautiful but also keeping your home more energy efficient.

If you are looking for unique or historical wood windows, we can fabricate your windows in our Architechtural Millwork Shop to meet your specifications.
Residential and Commercial Window Applications
GR Mitchell works with builders and contractors on windows and
building supplies
for restoration and new construction projects of all sizes. We can order to your specifications and deliver to your specified location. We also offer
turnkey framing and window installation services
which would include the installation of windows and doors on new construction projects. For remodel projects, we can direct you to the best installers in our area.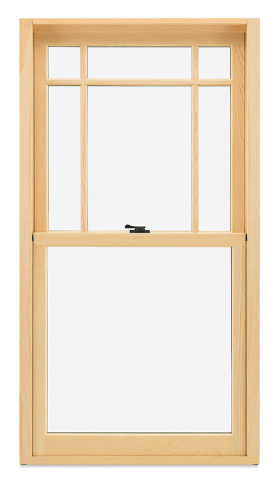 Double Hung
The most popular type of window, most commonly used in traditional homes. Two sections of framed glass sliding bottom up, or top down.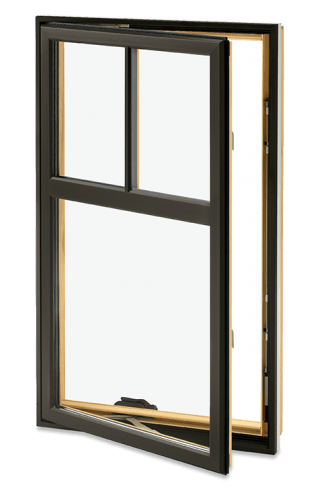 Casement
This window is hinged on the side, and swings inward or outward like a door, letting air flow freely.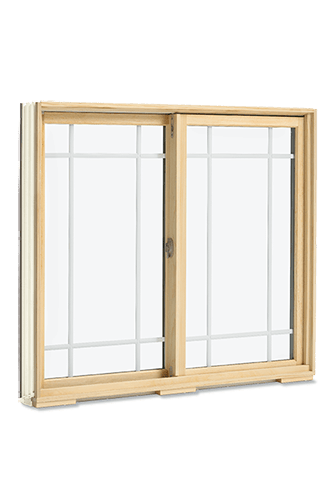 Glider
Designed especially for horizontal operation. Glass-framed panels slide open on tracks, so there's no lifting involved.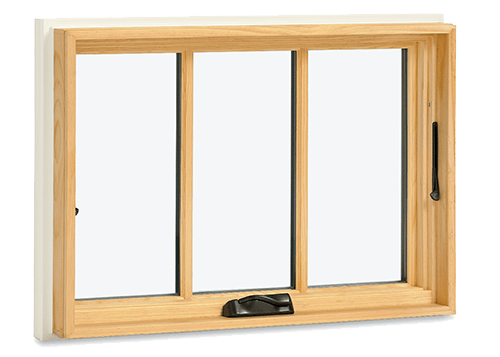 Awning
Hinged on top and swings outward, so you can leave it open when it rains. Often placed higher for added privacy and natural light.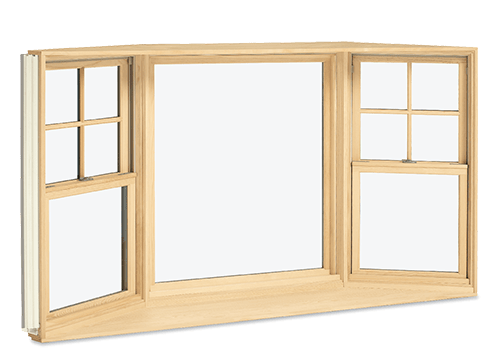 Bay And Bow
Bays feature a fixed center window, with venting windows angled on the sides. Bows are made up of a series of windows connected in a gentle curve.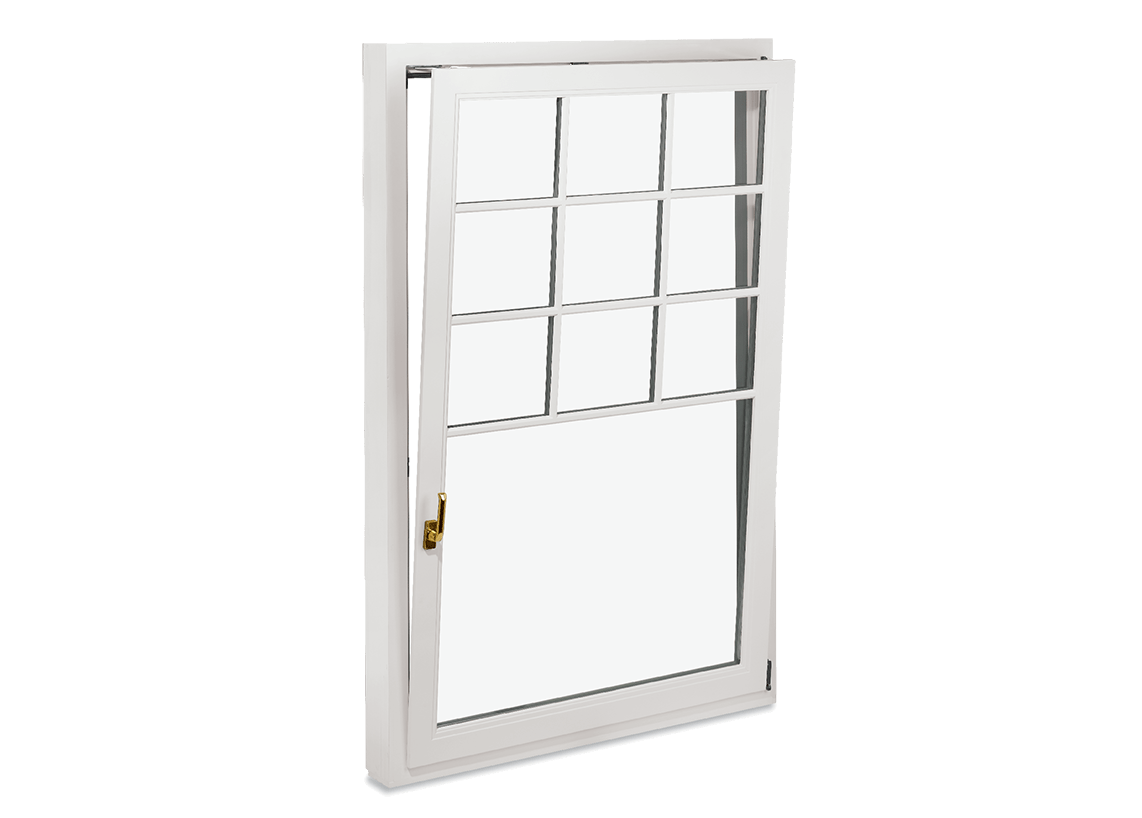 Tilt Turn
Dual-function window with two methods of operation; swings in like a door or tilts in from the top for ventilation, both with one-handed control.
Replacement Window Considerations
When choosing replacement windows, keep in mind window location and access needs. Remember, you can replace a window with a different type that's better suited for the space.
Casements for hard to reach places—like over a kitchen sink
Tilt Turns… an alternative to a balcony door, or for an emergency exit option
Double Hung windows are easy to clean from the inside with tilt-in wash mode
Gliders are a good choice when space doesn't allow for swinging windows
Specialty windows in various shapes can add drama to larger spaces
Window Material Comparison
Vinyl
A common material for replacement needs, vinyl windows, and doors feature a rigid, impact-resistant exterior that is low maintenance. Common colors include white and almond/beige. Vinyl windows are an excellent value for those on a lower budget. MI Windows and Doors construct their windows utilizing vinyl components.
Vinyl-Based Composites
Vinyl composite windows are made from a mixture of synthetic and natural materials, such as vinyl and wood. Fibrex® is a popular type. Fibrex contains no fiberglass such as the name suggests.
Fiberglass
Comprised of glass fiber and resin, fiberglass is strong, durable and a good insulator. Low maintenance, superior strength, and energy efficiency make fiberglass ideal for many homes. Although more expensive than vinyl, fiberglass is the best value in window materials. Marvin's "Ultrex" material is made from pultruded fiberglass.
Roll-Form Alluminum
Roll-form aluminum is a low-maintenance material typically suitable only in mild climates. It's relatively thin, like a soda can, so it has a tendency to conduct heat and cold. Plus, in harsh environments it can corrode quite easily.
Extruded Aluminum
Extruded aluminum is thicker than roll-form used in most window cladding. Marvin® is the only manufacturer to use extruded aluminum cladding as standard on all major clad components: frame, sash, and divided lite bars. With a superior finish exceeding the industry's highest standards, Marvin's Wood Clad products (wood inside with an extruded aluminum covering on the outside) retain their color, and finish for years to come.
Wood
Often used for historic projects, wood brings natural beauty to any project. Wood is strong and a good insulator, adding beauty inside and outside the home. Wood exteriors do require regular painting, staining, and repairing. That's why many manufacturers offer a wood window that's clad with vinyl, aluminum, or fiberglass. You get the beauty of wood on the inside, and a stronger, low-maintenance exterior. For more information on window replacement, download the Pdf Simplifying Window And Door Replacement from Marvin Windows and Doors or watch our video on how to choose replacement windows. To order windows and other building materials call our Builder Materials Counter at 717-464-2999.