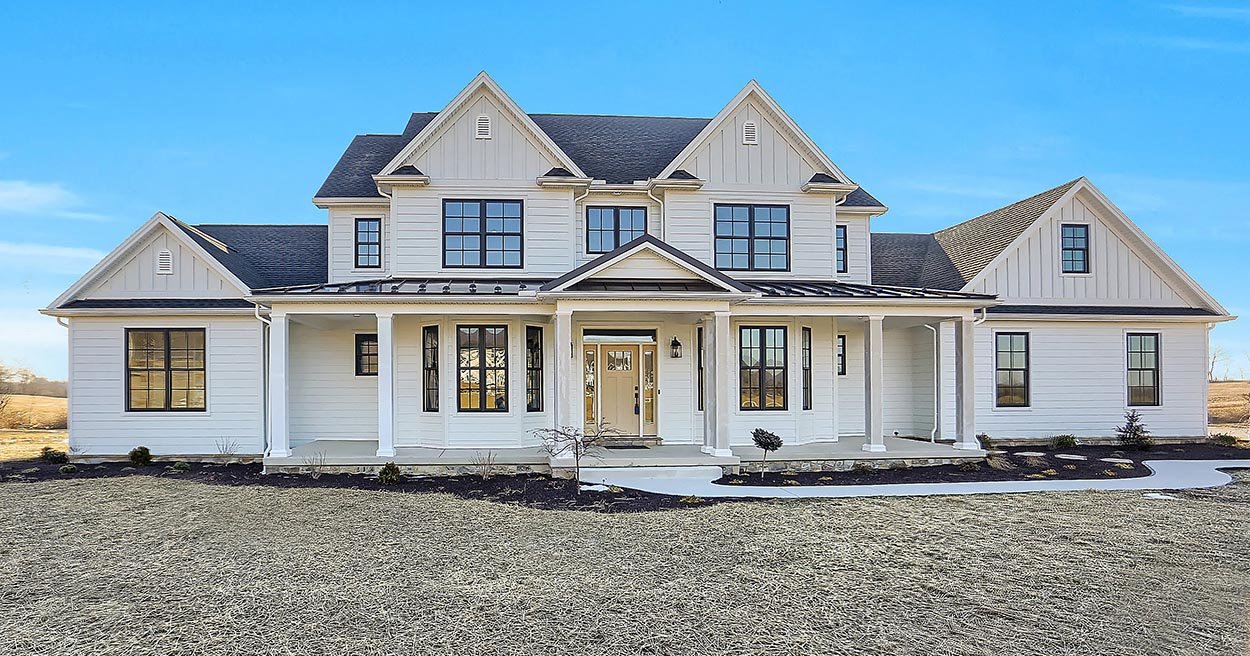 Vinyl, Composite, and Fiber Cement Siding
GR Mitchell provides builders with all siding types. We carry vinyl siding, cellular composite, and fiber cement siding products. Like most
building supplies
, siding products have changed a lot over the years. We can work with you to find the best siding for your project.
Vinyl siding was the original replacement for wood siding. Vinyl had many benefits over wood but also a lot of shortcomings. In the past few decades the next generation of siding has produced engineered products that perform better than either wood or vinyl siding. There are many siding options to choose from. Two of the most popular types are composite siding products made from recyclable cellular material, and fiber cement siding that is a composite material made of cellulose fibers, sand, and cement.
What is the Difference Between Cellular Composite and Fiber Cement Siding?
Overall cellular composite and fiber cement siding are more durable and require less maintenance than wood and vinyl siding. There are some key differences between these two siding types. These differences will vary depending on the quality of individual products, but the information below is a good starting point.
Appearance
While only wood can have the true wood appearance, both siding types have a more natural look than most vinyl products. Fiber cement siding is heavier and does not have the plastic look of most cellular composite products. However, this weight can also make the fiber cement siding harder to work with. The rigidity of the fiber cement also behaves like wood following the contours of the house and requiring calk and showing the occasional nail head. To some, this helps give fiber cement a more authentic feel while others prefer the seamless features of interlocking composite siding.
Installation
Overall, cellular composite siding requires less work than fiber cement types. Because of its composition, fiber cement is heavier and requires diamond blades for cutting. It may also create crystalline silica dust when cut. When the product is cut in the field, the edges need to be treated with an edge coater. Because fiber cement siding can be affected by prolonged moisture, it can not be installed to grade like some cellular composites. Most cellular composite siding types behave similarly to wood and have a high strength to weight ratio which makes it easier to load onto scaffolding. As a Low-VOC product, composite siding emits fewer harmful particles. Its moisture resistant properties also allow some composite siding types to be installed to grade.
Performance
The main advantage fiber cement siding has over wood, vinyl, and many composite products is fire resistance. Fiber cement siding is non-combustible and can survive direct fire contact with minimal damage. In moisture resistance, cellular composites can perform better. Because fiber cement requires an impermeable seal to repel moisture, it can be susceptible to long water damage if there is damage to the product surface. Both types of siding have good color fast options and fiber cement siding can be painted. Under extreme conditions composite siding products can expand, buckle, and crack more than fiber cement products.
Exterior Siding Brands
GR Mitchell is proud to carry Everlast® advanced composite side, Diamond Kote® pre-finished engineered wood siding, Celect® cellular composite siding by Royal® and we are the James Hardie siding products dealer in Lancaster and Central PA. We also carry a full line of vinyl siding projects.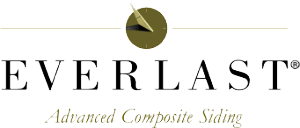 Everlast®Advanced Composite Siding
An innovative tripe-composite process sets Everlast apart from other siding material available on the market. Unlike wood, vinyl, fiber cement, and other composites, Everlast's siding is ultra-resistant to fading and deterioration. Their industry-leading Limited Lifetime Performance and Fade Protection Warranty helps to provide peace of mind and keep homes looking beautiful without costly maintenance.

The embossed cedar-finish gives a natural look to each plank, while the highly durable material isn't susceptible to breaking, rotting, or insect damage like natural material. This made in the USA product product was launched in 2009 and has since been installed on millions of single- and multi-family homes across America.
Durability You Can Count On
Diamond Kote is the #1 recognized brand of pre-finished LP Smartside. That means you get all of the benefits of their proprietary SmartGuard® process; withstands impact better than other materials, resists damage from freeze-thaw cycles, defies termite damage and holds up in high humid environments. Diamond Kote's performance is long-lasting, too. With a 30 year no fade warranty you'll save on maintenance time and costs.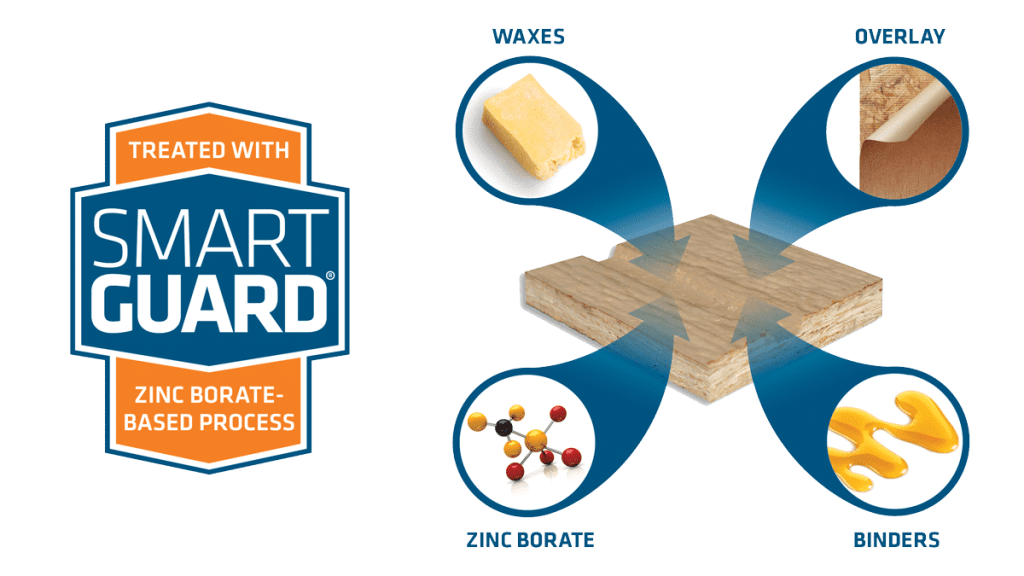 Beauty Meets Function
The rich, beautiful wood textured is the hallmark of Diamond Kote. With over 20 nature-inspired colors, you'll find the perfect compliment to your home's structure and the nearby scenery. Custom colors are also within reach.
Siding, trim, blocks, accents, and weatherproofing are all available, ensuring not detail is missed. Choose your color with confidence using Diamond Kote's visualizer tool.

James Hardie® Fiber Cement Siding Products
James Hardie siding is the most popular brand of siding in America. They are the original developer of fiber cement and continue to lead the industry in research and development on fiber cement products. James Hardie siding products are generations ahead of competitive fiber cement brands and offer a 30-year non-prorated warranty.
HardiePlank® Lap Siding
Lap siding is also called horizontal siding or clapboard. Lap siding runs horizontally and accommodates most architectural styles. HardiePlank is James Hardie's best-selling product, and America's most popular brand of siding. HardiePlank Lap siding comes in a multitude of colors and variety of textures.

America's most popular brand of siding. HardiePlank Lap siding comes in a multitude of colors and variety of textures.
HardieShingle® Siding
HardieShingle siding looks like cedar shingles with the fiber cement strength of James Hardie and it resists rotting, warping, and splitting better than cedar. HardieShingle siding is perfect for Cape Cod and cottage-style homes. In Lancaster PA, HardieShingle siding is often used to accent the top half of the house.
HardiePanel® Vertical Siding
HardiePanel Vertical siding is popular on farmhouse style and modern homes. Its clean vertical lines give it a simple, minimalist look. It can also be used for a vintage board-and-batten look when combined with HardieTrim boards.
HardieTrim® Boards
HardieTrim Boards are used to finish windows, doors, corners, and more. HardieTrim Boards in a different color from the siding can add colorful distinction to your architectural project.
HardieSoffit® Panels
HardieSoffit Panels are an ideal way to reinforce the space under eaves between exterior walls. The perforated fiber cement panels protect your home from moisture, while creating a durable solution against invasive pests.
Artisan® Collection by James Hardie
Artisan Collection boards have extra thickness that is more historically accurate for older homes. These boards create deep shadows that can create a sense of luxury and texture on any home.

Celect® Cellular Composite Siding by Royal®
Celect Cellular Composite Siding by Royal is a premium composite siding product that reproduces the solid feel and deep grained texture of wood. However Celect siding is made from recyclable, state-of-the-art cellular materials that are not affected by mold, mildew, or weather. Celect products are protected by Kynar Aquatec coating that provides UV resistance to all fifteen of the available colors. The cool-core technology reflects external temperatures away from your house to conserve heating and cooling costs. The cellular composite structure withstands all weather conditions and climates and comes with a 25-year warranty against warping, biological growth, termites, or other decay.
Interlocking Joint System
Celect cellular composite siding uses an interlocking joint system that prevents gaps and keeps the boards straight as the building naturally expands and contracts. The Interlocking joint system makes Celect easier to install than fiber cement siding and improves its moisture resistance.
Gravity Lock Design
This patented design uses gravity to keep the courses tightly locked and maintain the structural integrity of the house. When properly installed, the gravity lock design provides resistance to winds over 130 miles per hour.
Board and Batten
The historical look of board and batten works well with French Country, Cottage-style, and historically themed homes and farmhouses. Our Celect cellular composite board and batten siding features a grooved back to prevent damaging moisture from entering wall cavities.
Shake Siding
This Celect cellular composite siding profile echoes the look of cedar shingles and is a great way to accentuate architectural areas of your house when combined with the clapboard styles.