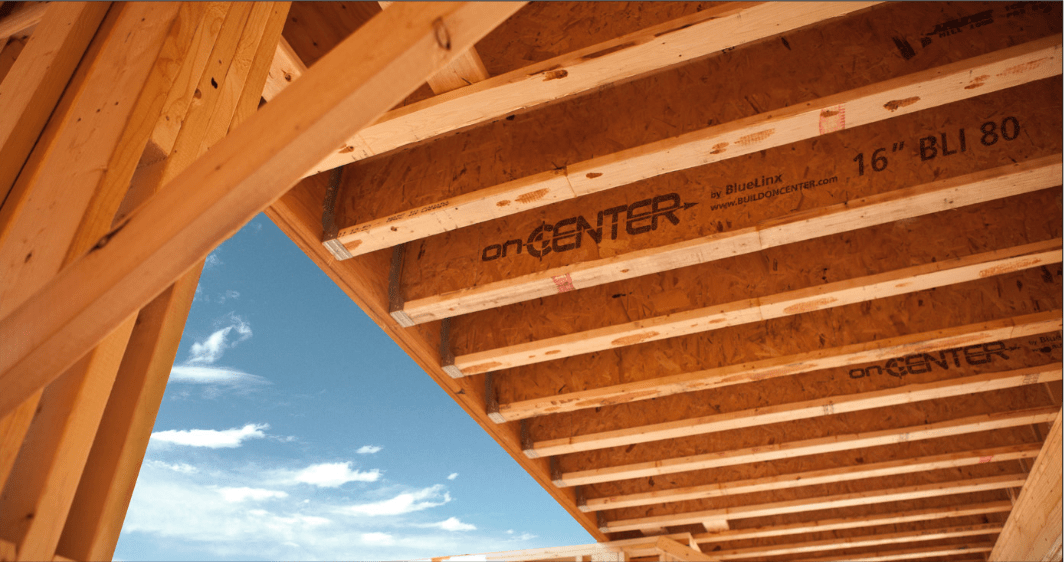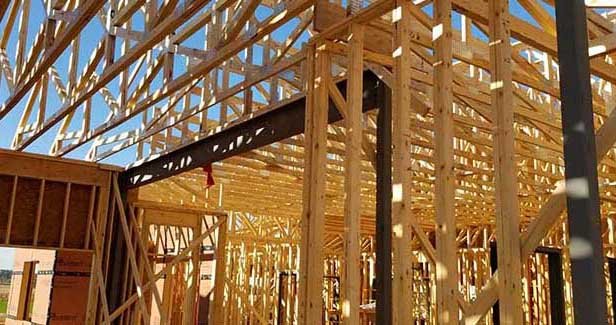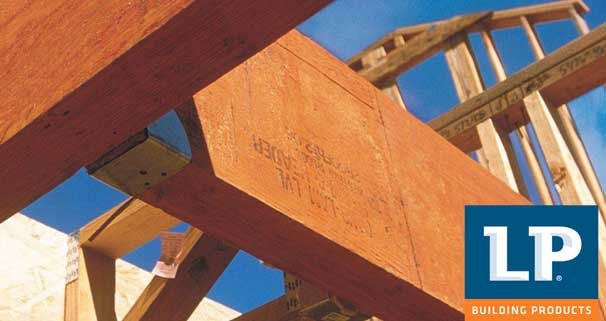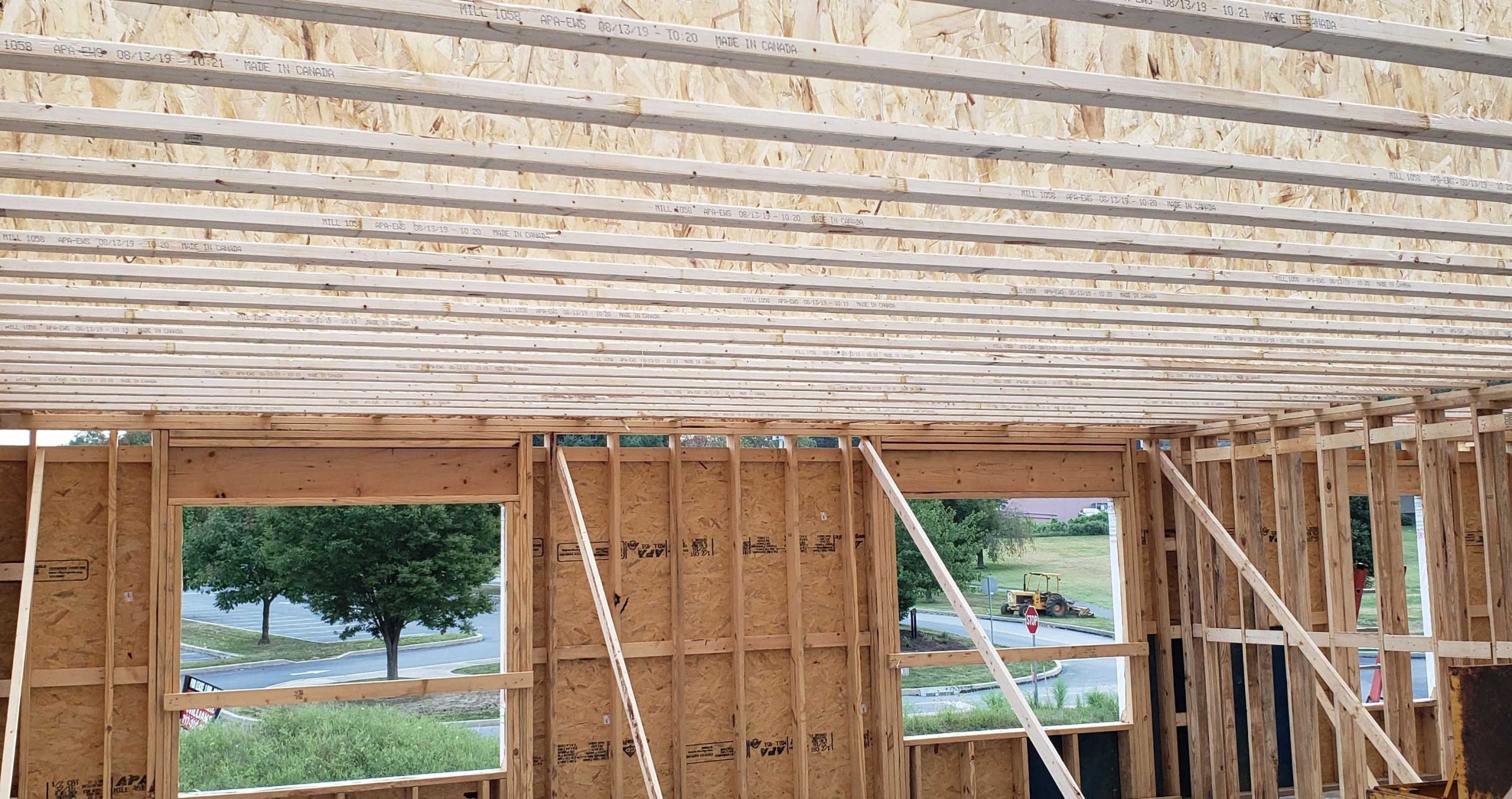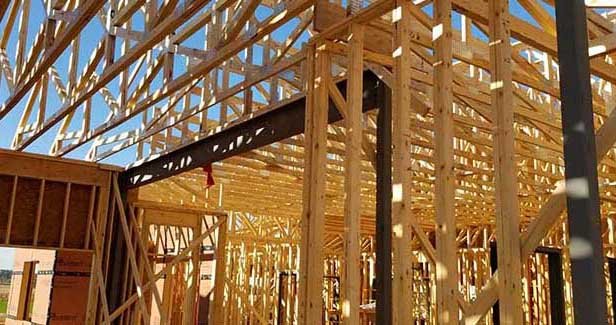 We Are the Leading Supplier of Engineered Wood Products in Lancaster County, PA, MD, and DE
Engineered wood products include laminated veneer lumber (LVL), laminated strand lumber (LSL), and other wood products engineered for moisture resistance, strength, and consistency. Below are just some of the engineered wood product
building supplies
we can deliver.
Framing Products from BlueLinx
GR Mitchell is proud to carry onCENTER framing materials from BlueLinx Engineered Products. onCENTER laminated products offer superior performance for your project.
onCENTER LVL Beam & Header Laminated Veneer Lumber
We carry onCENTER LVL in a variety of grades and depths from 4 3/8" to 24". onCENTER LVL provides straighter wood that is warp resistant and has greater design flexibility than ordinary lumber. onCENTER LVL is also backed by a limited lifetime warranty.
onCENTER BLI Joists and Rim Board
Made from low moisture material, onCENTER™ BLI joists offer a stronger, quieter and more stable product in a cost-effective package. These BLI joists resist shrinking and twisting for long-term dependability. We also offer BlueLinx rim board that is Certified as APA® Performance Rated and matches the depths of onCENTER™ BLI joists to create a flush perimeter edge around your joist floor system.
onCENTER Advanced Framing Lumber (AFL)
onCENTER AFL provides advanced performance and design value that is an improvement over solid sewn lumber. This product is made from Black Spruce lumber that is laminated and finger jointed to accommodate long lengths up to 32 feet! The wane-free appearance on all four edges allows a higher design value. It also meets IRC codes that allow you to keep your joists uncovered.
onCENTER™ Glulam 3000
Glulam 3000 is a glued laminated timber with superior strength and can be used as headers and beams in residential and large commercial structures where long spans are needed. Glulam is available in 28F and 30F grades and depths from 7.25" to 18". Quality assurance is provided by APA-EWS® and is backed by a lifetime limited warranty.
LP Building Products is a global leader in engineered wood products innovation. LP products are developed with the builder in mind to help them create superior performance structures.
LP Framing Products
The LP SolidStart® line of wood products offer more versatile, straighter, and more dimensionally stable results than lumber. Wood for LP products is sourced through sustainability programs certified by the Sustainable Forestry Initiative® .
LP SolidStart LVL and LP SolidStart LSL Boards
LP solid start LVL and LSL products offer superior performance to traditional lumber. Products are engineered to maintain consistent, accurate sizes and superior strength. LP SolidStart LSL is available in 1.75E grade which is the industry's Highest grade of LSL. The low moisture content of SolidStart resists warping, shrinking and twisting, even across long spans. LP SolidStart LVL is available in up to 60' lengths.
LP SolidStart® I-Joists
LP SolidStart I-Joists are lighter, more uniform and dimensionally stable than lumber and offer wider flanges for a larger nailing area and more dimensional stability. LP SolidStart I-Joists come in long lengths and can be trimmed on site. Like other SolidStart products LP SolidStart I-Joists are less likely to shrink, twist, split, or bow than lumber.
LP SolidStart Rim Board
LP SolidStart Rim Board is precut to match depths of LP SolidStart I-Joists, which eliminates field ripping and ensures flat edges for easy installation. LP SolidStart Rim Board is approved for one-hour and two-hour fire-rated rim board assemblies for exterior or party walls.
LP SolidGuard® LSL
LP SolidGuard LSL treated sill plates are manufactured as a full wall plate solution for termite and fungal decay resistant framing. Sill plates are treated with zinc borate for protection, and LSL reduces callbacks for shrinkage. Long lengths allow for continuous framing along walls.
LP's OSB Sheathing Products
LP has innovative sheathing products for constructing high performance structures.
LP TechShield® Radiant Barrier Sheathing
From the original manufacturer for radiant barrier sheathing, this product can reduce radiant heat in the panel by as much as 97%. Lowering attic temperatures by up to 30° F, and reducing cooling costs.
LP FlameBlock® Fire-Rated OSB Sheathing
LP FlameBlock OSB Sheathing allows greater design flexibility by combining fire resistance and structural performance. LP FlameBlock Fire-Rated OSB Sheathing is ICC-certified to meet code and provides more strength as it helps you build fire-rated wall assemblies and roof decks faster, which means a lower cost than most building alternatives.
LP LongLength™ and LongLength XL™ OSB Sheathing
These LP panels are designed for tall wall applications. LP LongLength sheathing can increase wall strength, and lower building costs. These panels can also help meet code requirements in seismic and high wind zones.
LP TopNotch® Sub-Flooring
LP TopNotch Sub-Flooring comes in 250 and 350 performance levels. Each offers excellent strength, stiffness and RainChannel® technology to help drain rainwater away during construction. Manufactured from sustainably sourced wood.
AdvanTech®
Advantech is a subfloor by Huber Engineered Wood Products with superior strength and consistency and amazing water resistance.
ZIP System® sheathing and tape
Huber ZIP System® sheathing and tape system makes sheathing easy, and can fortify your structures while creating a moisture and air resistive barrier that will revolutionize how you weatherize your next project.