Buy AdvanTech Subfloor and ZIP System Sheathing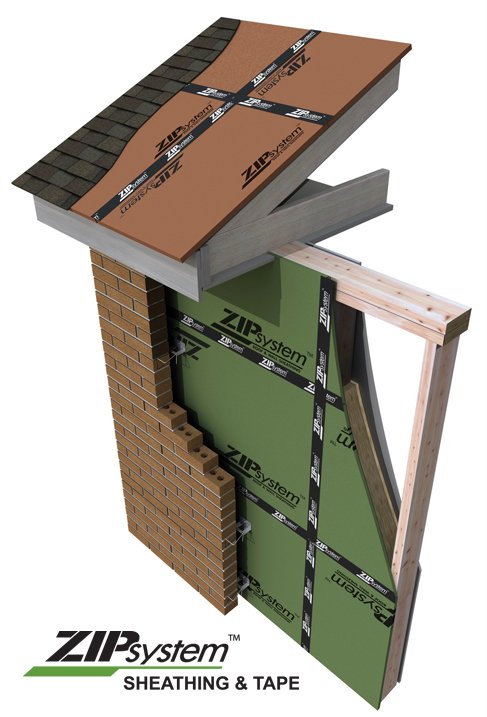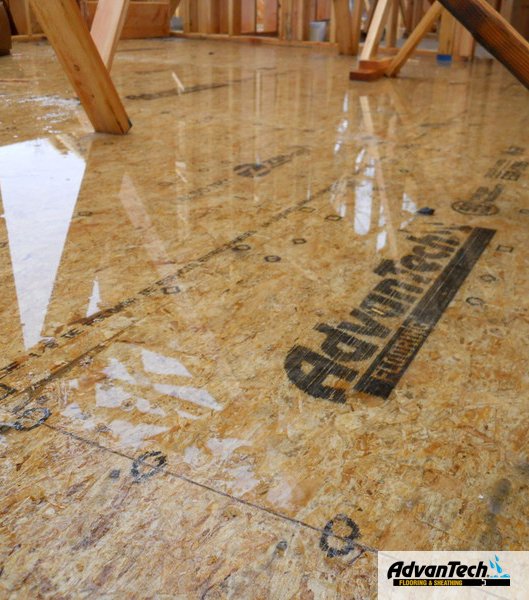 GR Mitchell is Lancaster County's AdvanTech® subfloor and ZIP System® sheathing dealer. AdvanTech® flooring and ZIP System® sheathing are high performance engineered products that resist water and outperform plywood and traditional OSB on many levels. AdvanTech's moisture-resistant resins protect against the damaging effects of weather during construction and over time, as well as superior noise-reducing subfloor applications. ZIP System® sheathing panels are ideal for roof and wall sheathing. Our GR Mitchell Building Supply Counter can help you with large commercial orders of AdvanTech subfloor and ZIP System® sheathing . We will also make sure you are equipped to install AdvanTech and ZIP System® with optimal results.
AdvanTech Flooring and Sheathing Dealer GR Mitchell
14 Beaver Valley Pike
Willow Street, PA 17584
717-464-2999
Winter Store Hours:
Mon – Fri: 7am – 7pm
Saturday: 7am – 5pm
Sunday: 10am – 3pm


Why AdvanTech Subfloor?
AdvanTech, #1 in quality for over a decade
There's plywood, there's OSB, then there's AdvanTech panels. Engineered with moisture-resistant resins to protect against the damaging effects of weather during construction and over time. In addition, it is structural rated to provide excellent shear resistance and added strength to your floors roofs and walls, and superior moisture resistance, stiffness and fastener-holding power. Compare AdvanTech subfloor to plywood and you'll see there is no comparison.
Industry-Leading Strength & Stiffness
AdvanTech panels perform beyond the PS-1 and PS-2 standards for OSB andplywood. The strength and stiffness of AdvanTech panels is demonstrated in ESR-1785.
Moisture Resistant
Moisture-resistant resins saturate the all the wood components of each AdvanTech panel so they will not delaminate, swell or warp like plywood or OSB.
Fastener Holding Power
The AdvanTech resins give their panels one of the highest wood densities of any subfloor panel. This density allows Advantech panels to hold fasteners better than OSB and plywood.
Easy Installation
Precise engineering allows AdvanTech to install easily. AdvanTech subfloor has a tongue and groove profile that allows panels to quickly fit together.
Award Winning Quality
Builder Magazine's has rated AdvanTech flooring first in quality every year for over a decade in their annual nationwide survey of builders.
Environmental Responsibility.
AdvanTech is made by Huber Engineered Woods, who is certified by the Sustainable Forestry Initiative (SFI) for responsible environmental behavior and supporting prompt reforestation.
Performance Guarantee
AdvanTech panels are made for long term performance. Each panel is backed by a limited lifetime warranty that is transferable between future homeowners.
AdvanTech Features and Options
Huber AdvanTech comes in subfloor and Sheathing panels.
AdvanTech® Subfloor – the Flat Out Best™
AdvanTech flooring has been providing a stronger water resistant subfloor that can repel the elements during construction, and out perform plywood and OSB in installation and performance for any floor finish. Below are just a few of the benefits of AdvanTech subfloor.
Fastener Holding
Compared to PS-2 panels, AdvanTech flooring panels have higher calculated fastener withdrawal values.
Higher Strength & Stiffness
ESR-1785 documents AdvanTech flooring strength and stiffness design values far above plywood, which only meets the design values of commodity-grade PS-2 panels.
Better Water Resistance
AdvanTech flooring absorbs less water than plywood and OSB, which results in less edge and thickness swelling, even along cut edges.
Superior Consistency
AdvanTech is manufactured for consistent composition so you will not find spaces or voids, unlike plywood which can have knots or wood irregularities.
Superior Quality
Builder Magazine has named AdvanTech flooring #1 in quality as voted by builders every year since 2002.
Superior Guarantee
AdvanTech Flooring leads the industry with a Limited Lifetime Warranty and a 500 Day No Sanding Guarantee.
AdvanTech® Sheathing – Build strong with AdvanTech sheathing
With the success of AdvanTech subfloors, Huber created a sheathing alternative to plywood and traditional OSB, to keep roofs and walls standing strong against the elements. Using the same resin technology, AdvanTech sheathing outperforms plywood and OSB in moisture resistance, strength, and fastener holding power.
Structural 1 Rated
AdvanTech roof and wall sheathing is Structural 1 rated for greater resistance to wind and seismic loads.
Strength And Stiffness
AdvanTech is designed to perform above code standards. The resins within each panel create higher strength and stiffness design values than plywood and traditional OSB. This reduces the risk of the wavy roof lines and uneven wall finishes caused by warping and delamination from moisture penetration.
Fastener Holding Power
AdvanTech roof and wall sheathing has higher fastener withdrawal design values than OSB and plywood, so nails stay secure for a solid, even base in your roofs and walls.
Moisture Resistance
AdvanTech sheathing resists water better than commodity OSB or plywood with advanced resin technology. This reduces warping and delaminating caused by rain, sleet, fog and snow. Visit SwitchTo AdvanTech.com to see how it works.
Zip System®Features and Options
Huber's ZIP System® streamlines the weatherization process by easily constructing a moisture and air barrier that is also a code recognized, wood structural sheathing panel, with built-in weather protection, providing unmatched strength and protection.
The ZIP System® Revolution
The ZIP System® product line is the only panel you will need for your project. The easy two step system eliminates the need for house wrap or felt. When installed with taped seams the panels form an energy efficient barrier against air and moisture leakage that forms a building envelope that protects against moisture penetration while allowing the panels to dry properly. The enhanced engineered wood panels actually improve structural durability to meet Structural 1 rating requirements.
ZIP System panels come in three thicknesses. The green 7/16″ panel and the thicker brown 1/2″ and 5/8″ boards allow you to find the right boards for your specific sheathing and roofing projects needs.
Learn More about AdvanTech subfloor and Zip System sheathing