Lancaster County's Qualified MI Windows and Doors Dealer
As your local qualified MI windows dealer we are more than just a window dealer, we provide high quality service to help you find what you need. We also sell and deliver MI windows to customers within a two-hour radius of Lancaster PA, including Maryland and Delaware. Our premium window and door offerings for MI include energy-efficient products as well as a variety of materials, styles, glass, and price ranges. Give us a call or stop by our
windows and doors showroom.
Authorized
Mi Windows Dealer GR Mitchell
14 Beaver Valley Pike
Willow Street, PA 17584
717-464-2999
Store Hours:
Mon – Fri: 7am – 7pm
Saturday: 7am – 5pm
Sunday: 10am – 3pm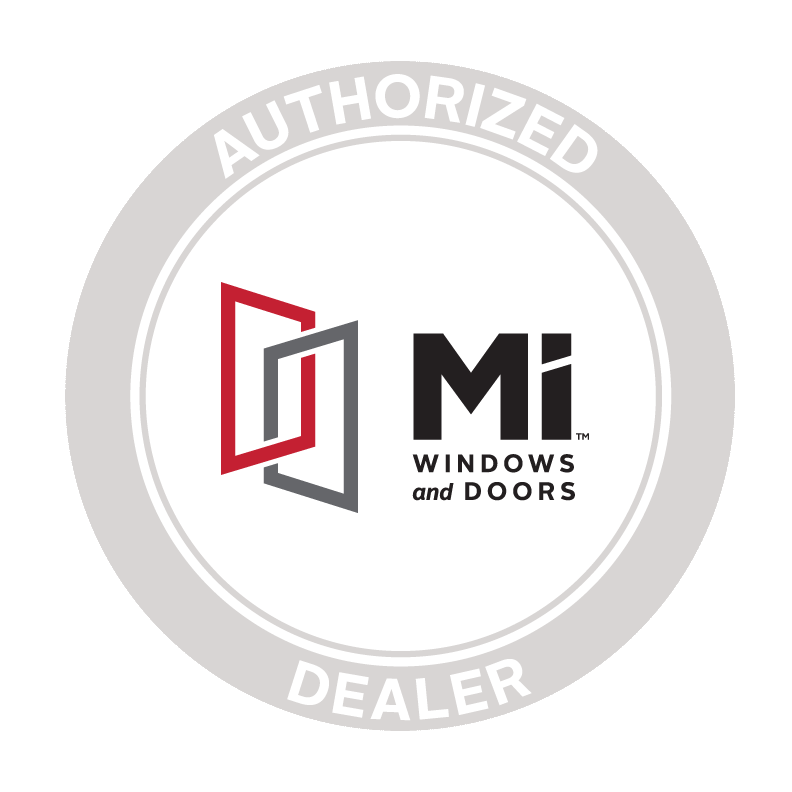 Why MI™ Windows?
MI windows is one of the nation's largest suppliers of windows for replacement, remodeling, and construction projects. MI is nationwide in scope, and yet they are able to focus regionally with strategically placed manufacturing facilities throughout the country. Each facility focuses on designing products for their specific market.
With only a single exception, all MI windows and doors are assembled in the USA. MI is committed to helping our country prosper and grow and they value products that are "Made in the USA."
Window and Door Features and Styles
Mi's entire approach to business is precision and you can see it in the quality of their products and engineering.
Blinds-Between-The-Glass The unique Binds-Between-the-Glass option makes lowering and raising blinds simple and intuitive, offering a quality solution for sliding glass doors. Sealed between the insulated glass unit, these blinds have a longer lifespan than standard blinds and completely eliminate the need for dusting.
Variety of Color Options MI Windows and Doors include a variety of color options for both interior and exterior designs to suit nearly every home. Our painted exteriors provide outstanding coverage and durability with trusted long-term performance. Oven-baked application prevents cracking, peeling, fading and blistering while resisting abrasion from impact. Our distinctive color options are designed to improve curb appeal.
Constant-Force Coil-Balance System MI's state-of-the art coil-balance system features stainless steel springs that are coated to lower friction and resist corrosion resulting in quieter operation and lower operating force. Each balance is made with extreme precision from robotic engineering. This system has been used in homes for over 20 years with its strength and versatility.
Duralite® Spacer System The innovative Duralite spacer system is 88% less conductive than metal spacers and comes preassembled with an air-filled polycarbonate shim, three-sided continuous moisture barrier, butyl sealant, and desiccated topcoat. The non-metal pieces offer consistent long-term performance by using a unique composite laminating technology. This system enhances comfort and thermal performance, improves argon gas retention, and reduces condensation adding both value and comfort to any home renovation project.
Flexscreen MI's Flexscreen technology allows you to better enjoy your open windows. Combined with Clarity™ mesh, Flexscreen is barely visible, allowing you to better enjoy the view. Using simple design eliminates the need for unnecessary hardware resulting in a more aesthetically pleasing window. Installation is effortless and the end product is nearly indestructible. Mi's Flexscreen technology has passed rigorous testing, proving that they are built to last.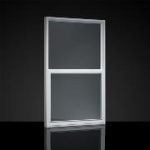 Single-Hung Window MI vinyl and aluminum, single-hung windows are easy to replace in your home. The energy efficient MI vinyl replacement window options are practical and functional, making MI replacement windows one of the best single-hung vinyl windows on the market today. The MI aluminum windows offer impressive thermal and structural performance.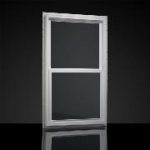 Double-Hung Window MI Windows and Doors' double-hung replacement and new construction windows are made with superior craftsmanship. If you are looking for an energy-efficient double-hung window that is easy to install, and consistently offers proven performance, Look at the 1555 and 1556, vinyl double-pane window. Available with dual-pane glass and endless options to improve the look of your house, including multiple grid styles.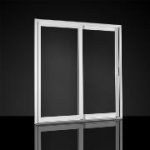 Double Slider and Single-Slider Windows The MI single and double slider windows offer handcrafted quality, exceptional durability, and optimal energy efficiency. MI slider windows have a pre-punched mounting fin and removable sash for easy drywall pass through making them ideal for new home construction projects. Slider windows also feature dual-cam locks and a brass roller system. Metal reinforcements at the meeting rail provide performance and thermal benefits that match the window's builder-friendly attributes.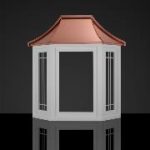 Garden, Bay, and Projection Windows MI's projection windows can dramatically improve the aesthetic of any room in the house. Bay windows are made with the same craftsmanship of a fine piece of furniture while maintaining the functionality of replacement windows. MI Garden Windows provide the depth you need for plants, collectibles, and anything else that is enhanced by natural light. The garden window has a multi point locking system that provides a tight seal to keep out the cold and added security.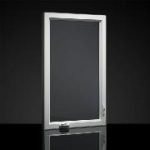 Casement Window The MI vinyl casement replacement windows offer superior styling and quality handcrafted features like multipoint locking hardware and beveled exterior edges. Perfect for your home remodeling or renovation project, these casement windows offer energy-efficient features like triple-dual-pane insulating glass, point weatherstripping, and a multi-chambered frame.
Read The Case Study
Large, challenging construction projects often receive a thorough review after completion, and such was the case of The Crossings At Conestoga Creek. Read about the challenges that the builder faced and how our partnership with MI Windows satisfied the unique needs of the included high-end apartment.
.
To learn more about MI Windows and Doors visit the
MI Website
and
download brochures
. You can also visit or stop by our showroom or call us at
717-464-2999
.