Lancaster County's Therma-Tru Door Dealer
GR Mitchell is more than a Therma-Tru® Door Dealer. We are Lancaster County PA's Therma-Tru Door Design Gallery which means we have everything you need to give your home an entryway that will not only increase the value of your house, it will make your home uniquely yours. With our Therma-Tru showroom you can see floor models of different entry doors and options. Our specialists will work with you to explore the numerous design, material and security options for your Therma-Tru door.
Therma-Tru Doors Dealer
Therma-Tru Design Gallery
GR Mitchell
14 Beaver Valley Pike
Willow Street, PA 17584
717-464-2999


Store Hours:
Mon – Fri: 7am – 7pm
Saturday: 7am – 5pm
Sunday: 10am – 3pm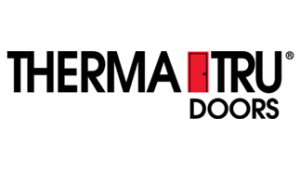 Why Therma-Tru Doors?
Therma-Tru doors offer security, performance and beauty to the focal point of your home's entrance. Therma-Tru Created the fiberglass entry door market and, with decades of experience, continues to lead the fiberglass and steel door industry as an innovator in performance and beauty. Therma-Tru Fiberglass doors will not warp or rot like wood and they won't rust or dent like steel, so your entry way has enduring beauty year after year.

Builder Magazine's brand use study showed Therma-Tru is preferred by more building professionals than any other entry door brand. The Therma-Tru Classic-Craft and Fiber-Classic door brands are rated a Consumers Digest Best Buy in the fiberglass entry doors category.
Therma-Tru Fiberglass Door Benefits
Security Therma-Tru fiberglass doors are built with enhanced lock blocks that provide proper handleset reinforcement, combined with lock and hinge stiles that increase rigidity and stability. Therma-Tru fiberglass door systems offer an adjustable security strike plate that is independently tested to withstand up to three times the force of standard strike plates. While steel doors are generally perceived as the most secure against forced entry, Therma-Tru Smooth-Star® fiberglass doors with security strike plates exceeded the highest level in the test standard by 40%. ASTM F-476 Section 18 Grade 40. As tested by an independent laboratory. (Not available on all configurations.)
Energy Efficiency Therma-Tru fiberglass doors insulate against cold and heat. Steel-edged, steel doors are thermally conductive, resulting in higher thermal losses in steel-edged products. In other words, with a steel door, cold temperatures can penetrate inside and heat can penetrate outside, or vice versa depending on the season. The polyurethane foam core in Therma-Tru doors offers as much as four times the insulating R-Value of wood when comparing fiberglass to wood doors (both without glass). You can choose Low-E glass for maximum energy efficiency in your door.
Performance Fiberglass doors require less maintenance than wood or steel doors. The fiberglass skin provides durability and long-term performance since the door will not dent or rust. Wood absorbs moisture, so it can peel, bow, warp, rot or twist. Wood is also vulnerable to fading from sunlight. Steel can dent or scratch, and scratches can lead to rust. Steel is also prone to paint chipping.
Tru-Defense® Door System Therma-Tru fiberglass doors are available with the exclusive Tru-Defense door system as an option. It integrates specific components engineered and tested to deliver outstanding protection in all kinds of weather conditions.
Privacy
Therma-Tru Doors offer glass options that don't sacrifice privacy.

Privacy & Textured Glass
Therma-Tru's beautiful privacy and textured glass designs align with personal style and homeowner desires for privacy while allowing natural light to brighten the interior. All privacy and textured glass options are triple-pane construction, providing easy to clean, thermal efficiency and have varying opacity levels range from 8–10.

Internal Blinds
Therma-Tru uses cordless blinds enclosed between two panes of tempered glass for enhanced safety and performance. The blinds remain dust free, and glass is easier to clean than traditional blinds. A single handle allows you to conveniently control the amount of light and privacy with no dangling cords, so they are kid and pet-friendly.
Aesthetics Therma-Tru fiberglass doors have the authentic look of real wood. It's virtually impossible to tell the difference. Compared to steel, the embossment detail on fiberglass doors is far richer. Steel is also cold to the touch while fiberglass has the warm look and feel of wood.
Therma-Tru Door Design Collections
As a Therma-Tru door Dealer we offer the following Therma-Tru Door lines:
Classic-Craft® Door Collections – Premium Entryways
Thanks to 13 exclusive decorative glass families and multiple side lite and transom configurations, you'll find the ideal style to enhance any home when you select a Classic-Craft premium entry way. Close attention to detail produces truly distinctive designs that showcase and bring life to your entryway. Classic-Craft glass is more than 10% wider than other standard fiberglass doors, welcoming more light into the home and creating a distinctive entryway. All Classic-Craft side lites are flush-glazed. This process integrates the glass during the manufacturing process, eliminating the need for a separate lite frame and providing a high-performance weather seal. Fiberglass lite frames are made with the same material as the door to blend seamlessly with the rest of the entryway when stained or painted.
Classic-Craft comes in 5 collections:
Classic-Craft® American Style Collection™
Classic-Craft® Mahogany Collection™
Classic-Craft® Oak Collection™
Classic-Craft® Rustic Collection™
Classic-Craft® Canvas Collection®
Fiber-Classic® and Smooth-Star® Entry Door Collections
Fiber-Classic fiberglass doors capture the texture of woodgrains and come in two collections: Fiber-Classic® Mahogany Collection™and Fiber-Classic® Oak Collection™. Both won Consumers Digest's Best Buy rating for their extensive warranty, wood-grained texture, and range of style options. Smooth-Star® Entry Doors come primed and ready to paint with smooth clean contours and a variety of glass options available.
Fiber-Classic & Smooth-Star fiberglass doors offer:
High-definition panel embossments, standard on all doors and sidelites
Top and bottom composite rails to help block moisture that can wick into doors
1-1⁄4″ engineered lumber lock stiles for increased rigidity and stability
22-1⁄2″ lock block in Fiber-Classic and 12-1⁄2″ lock block in Smooth-Star
Durable, long-lasting fiberglass skins
Lifetime limited warranty – doors and glass
Many ENERGY STAR® qualified options
Pulse® Door Collection
If you want a more modern look Therma-Tru's Pulse contemporary series collection offers sleek, contemporary styles, clean lines, and precise angles. The intersection of smooth surfaces and glass give your home an entrance that is more like a work of art. The Pulse Collection comes in three different styles: Ari, Linea and Echo each with its own modern flair.
Traditions Door Collection
Therma-Tru Traditions Steel Doors offer stylish doors at exceptional value. They are the perfect combination of security and design with a very competitive price. Traditions steel doors come in a variety of classic and contemporary designs made from ready to paint steel embossed smooth surfaces. Like other Therma-Tru doors, Traditions doors are fire rated to work between your home and garage.