Wolf Cabinetry: Premium Products Without Premium Prices
Wolf Cabinetry gives homeowners and builders an exceptional product built to beautifully perform in your kitchen or bathroom. From a breathtaking frameless style inspired by European design to the classic solid wood frame and raised door panel enjoyed by many, Wolf Cabinetry has a line for you.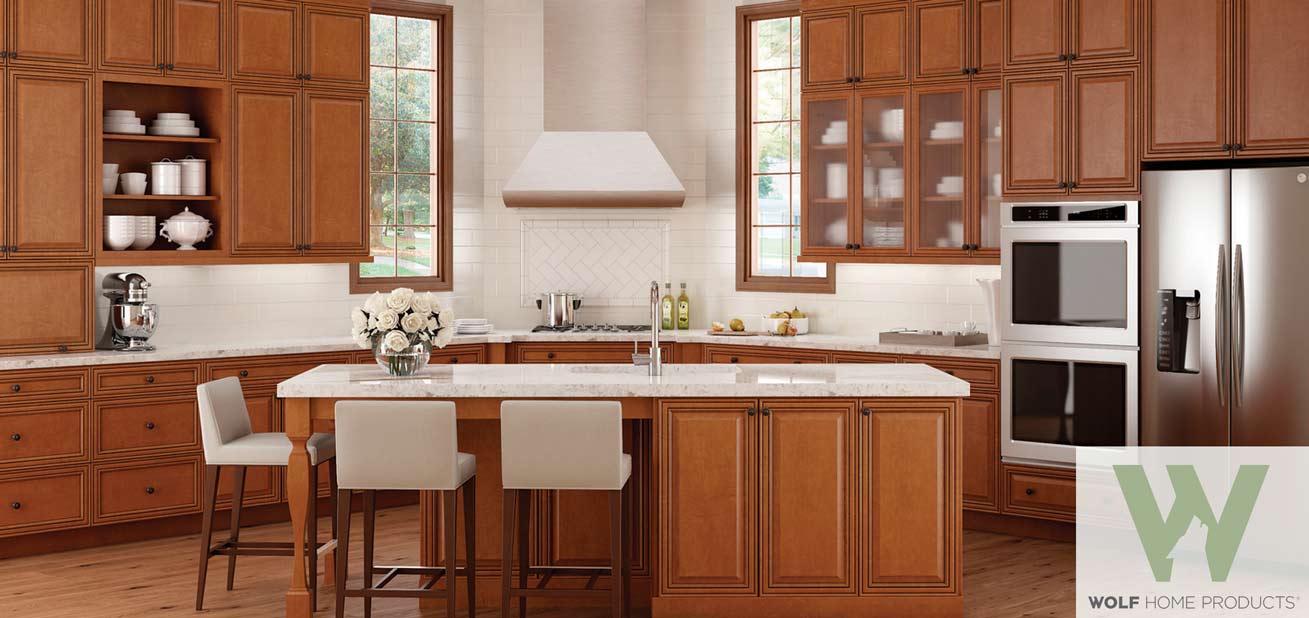 Wolf Signature
Distinctive and durable cabinetry protected with an ultra-durable laminate that protects against humidity, stains, and the wear and tear of everyday life. Wolf Signature cabinet options are fully customizable.


Wolf Designer
Customize your cabinets with a personal touch. Choose your color style and accts you want to enhance your kitchen or bathroom. With a wide varaity of chouse the combinations are endless. All options are built with Wolf quality at an accesible price point.


Wolf Classic
A popular combination of form and function. The high-quality cabinet's classic styling works well with both traditional and modern kitchen designs. Select cabinets come with premium features like dovetail drawers and soft-close hinges found in the higher priced lines.


Wolf Builders Mark
For builders and contractors, Wolf offers this budget-friendly choice. Builders Mark cabinets are full truck-load only and great for large projects. Featuring mortise and tenon construction, concealed and adjustable hinges, and solid maple doors.
Wolf also created a rewards program as a special "Thank You" to contractors. With every purchase of Wolf Home Products (including cabinetry, decking, etc) you receive cash rewards up to 4% of the purchase value.